Tom Howard/John H. Reid Fiction & Essay Contest
Welcome to the 26th annual Tom Howard/John H. Reid Fiction & Essay Contest. Submit published or unpublished work. $5,000 in prizes.
Deadline: April 30, 2018.
Prizes:
STORY: First Prize, $2,000
ESSAY: First Prize, $2,000
10 Honorable Mentions will receive $100 each (any category)
Top 12 entries published online
For this contest, a story is any short work of fiction, and an essay is any short work of nonfiction. Judge: Dennis Norris II, assisted by Lauren Singer. Please submit as many entries as you like. All themes accepted. Entries may be published or unpublished. Length limit: 6,000 words. No restrictions on age or country. Please click the Submittable button below for full details. Fee: $20 per entry. Read the winning entries from the 25th contest. The results of our 26th contest will be announced on October 15, 2018.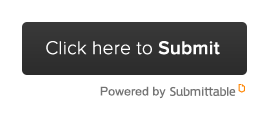 What to Submit
Short stories, essays or other works of prose. There are no restrictions on style or theme. Each entry should be your own original work. You may submit the same work simultaneously to this contest and to others, and you may submit works that have been published or won prizes elsewhere. (However, please do not submit work that has previously received recognition at Winning Writers.)
Prizes and Publication
Fiction Category
First Prize, $2,000 cash
Essay Category
First Prize, $2,000 cash
Ten Honorable Mention entries will receive $100 cash each (any category)
All entries that win cash prizes will be published on the Winning Writers website and announced in the Winning Writers Newsletter (circulation 50,000+). Finalists may also be recognized.
No Country Restriction; English Language
Writers of all nations may enter. However, the works you submit should be in English. If you have written a work in another language, you may submit an English translation.
Anonymous Judging
Entries are judged anonymously. Please omit your name and all identifying information from your entry. Please also omit any publishing credits from your entry. All the information we need is collected on our online entry form.
No Age Restriction
Writers of all ages may enter.
Privacy
Your privacy is assured. We will not rent your information to third parties.
Copyright
If your entry wins any cash prize, you agree to give both John H. Reid and Winning Writers a nonexclusive license to publish your work online. This includes possible publication in one or more ebooks. From time to time, selected winning entries may also be published in printed collections. If you win a prize, we may ask you for permission to include your entry in one of these books. You may accept or decline this invitation as you choose. Your entry will not be published in print without your consent, and you retain all other rights. You are free, for example, to publish your work in print or online elsewhere, and to enter it into other contests, whether or not you win a prize in this contest.
Refunds
Generally entry fees are not refundable. However, if you believe you have an exceptional circumstance, please contact us within one year of your entry.
Advisors to the Contest
John Howard Reid has won first prizes and other awards in prestigious literary events. A former journalist and magazine editor, he has published several historical novels, a collection of poetry, a guide to winning literary contests, and over fifty books of film criticism and movie history. See his work at Lulu. He lives in Wyong, Australia. Mr. Reid is assisted by Dee C. Konrad. A leading educator and published author, Mrs. Konrad was Associate Professor in the English faculty of Barat College of DePaul University, and served as Dean of Liberal Arts and Sciences for the year 2000-2001.
Assistance
If you have questions, please email the contest administrator at adam@winningwriters.com.
Talk tomorrow,
Kathy